memo inOncology SPECIAL ISSUE congress report WCLC - ESMO 2021 is now available!
PUBLISHED:
2022-02-24
1987 total views, 11 today
memo inOncology SPECIAL ISSUEcongress report WCLC - ESMO 2021 is now available!
This report summarizes importantfindings relating to the management of patients with lung cancer, starting withthe expansion of treatments and insights in the early-stage disease setting. Amultitude of studies investigating drugs targeting EGFR and HER2 are presentedas well as checkpoint inhibition that is being implemented in other entitiesapart from NSCLC such as small-cell lung cancer and mesothelioma. Last but notleast, this special issue includes a section about anti-cancer vaccinationafter failure of immune checkpoint inhibition and a first-in-class selectiveimmunomodulating microtubule-binding agent that has the potential of apreferred second/third-line treatment option in the setting of NSCLC with EGFRwildtype.
As an additional feature, you willfind expert video interviews with Natascha B. Leighl, Oliver Gautschi, Edward B. Garon and Robin Cornelissen on different conference highlights on our website.
Download the report, or visit memo inOncology
Access an article directly (English):
Expansion of treatments and insights in the early-stage disease setting

Innovative and established agents across a range of targets

Immunotherapy: boosting efficacy and overcoming resistance

Small-cell lung cancer: on the road to improved efficacy and tolerability

Malignant pleural mesothelioma: immunotherapy-based approaches in all treatment lines

Gradual progress in the management of mesothelioma and thymoma

ATALANTE-1: anti-cancer vaccination after IO failure

DUBLIN-3: microtubule-binding agent plinabulin in later lines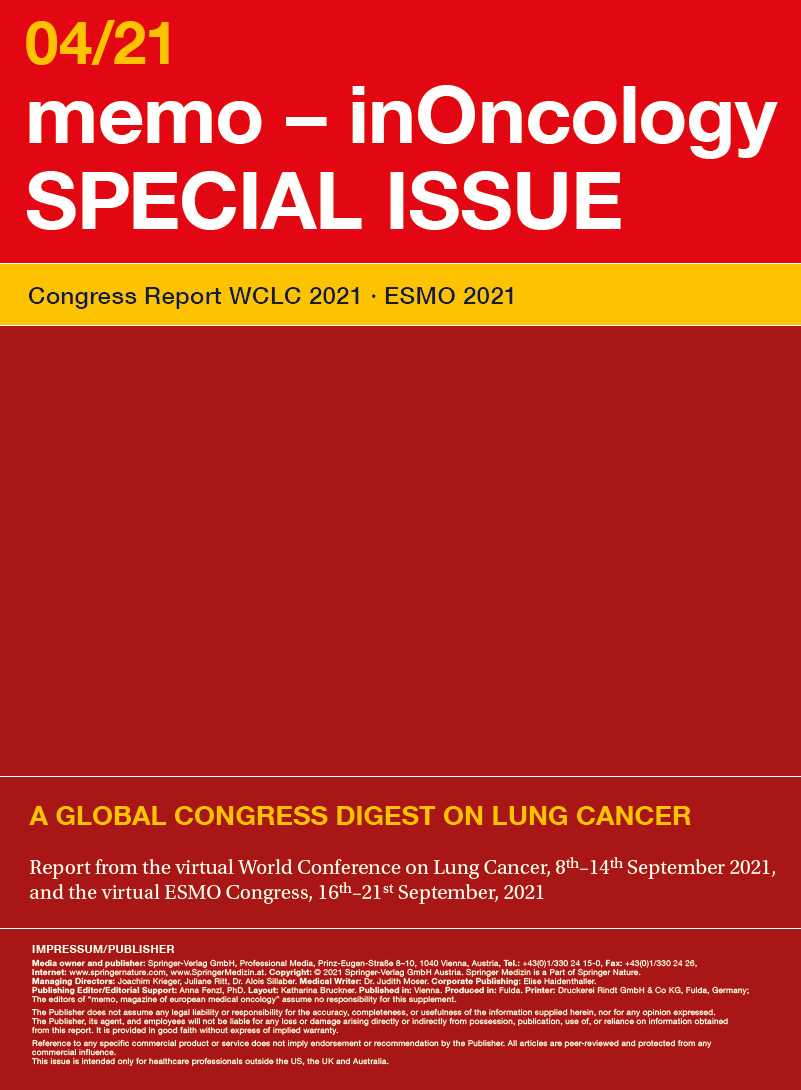 Download the full report (English)
Download slidekit