PUBLISHED:
2020-07-24
12257 total views, 5 today
memo inOncology Special Issue ASCO 2020 Lung Cancer report – now available!
Although the COVID-19 pandemic has prevented on-site attendance at this year's ASCO meeting (May 29th –May 31st), the global oncology community presented a large range of relevant and potentially practice-changing findings. Highlights of this report include the progress made with regard to various aberrations like ALK, MET, HER2 and RET alterations, as well as EGFR exon 20 insertions and promising drugs in this difficult-to-treat subtype. Moreover, topics including (neo)adjuvant approaches for early stage NSCLC, future perspectives of anti-angiogenic therapy and COVID-19 in the context of thoracic cancer care are covered. Furthermore, the importance of immune checkpoint inhibitors and the determination of unequivocally active combinations of immune agents are addressed. Last but not least, advances in the field of SCLC treatment are presented, valuing immunotherapy in addition to platinum-based chemotherapy, thus bearing a possible new standard-of-care treatment for first-line ES-SCLC.

As an additional feature, you willfind expert video interviews with Victor Moreno and Helmut Prosch on different conference highlights on our website.
The memo inOncology Special Issue report is produced by Springer, asa supplement of memo (the Magazine of European Medical Oncology) and sponsoredby Boehringer Ingelheim with an unrestricted educational grant. For more information on the memo inOncology Special Issue series, andfor free access to all previous editions, visit the memo-inOncology website.
Access anarticle directly (English):
◆ Preface

◆ NSCLC with MET alterations: molecular insights and innovative treatments

◆ Immune checkpoint inhibition: comprehensive benefits, but not devoid of risks

◆ EGFR-mutated disease: early combinations and new approaches in exon 20 insertion-positive lung cancer

◆ Improving outcomes in the early-stage setting with (neo)adjuvant strategies

◆ Present and future perspectives of anti-angiogenic therapy

◆ COVID-19 in patients with thoracic cancers: TERAVOLT

◆ Rare mutations: HER2, RET, ALK, BRAF

◆ Small-cell lung cancer: moving the limits further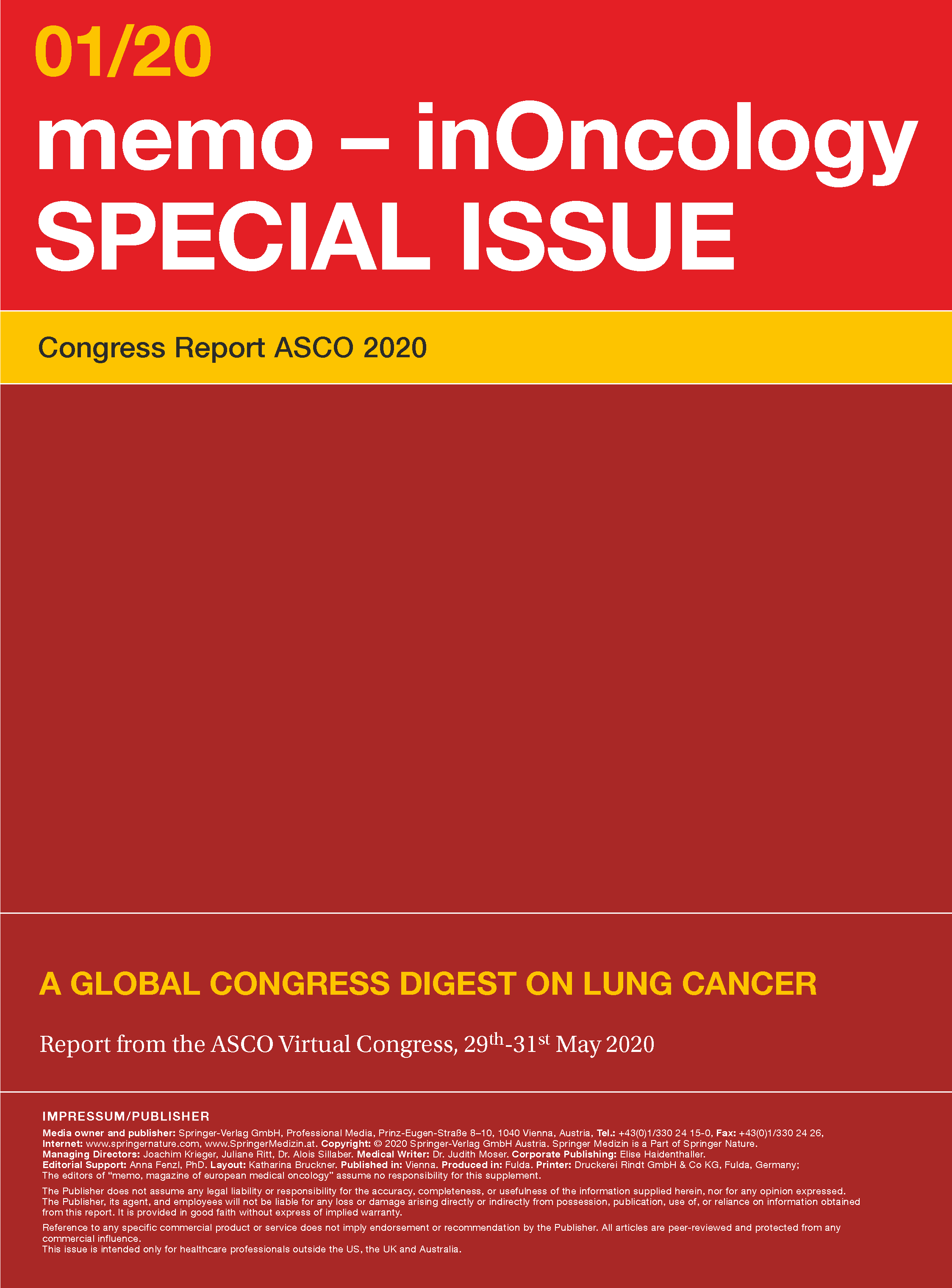 Download the full report (English)