ESMO ASIA had been held successfully in Singapore
PUBLISHED:
2016-12-27
2437 total views, 1 today
ESMO ASIA 2016 had been held successfully in Singaporein December 16-19, 2016. 25 of awardees under 40 years old from CSCO have received travel grants for attending this meeting. With around 2600 attendees, it was the second time for ESMO to hold such meeting in ASIA.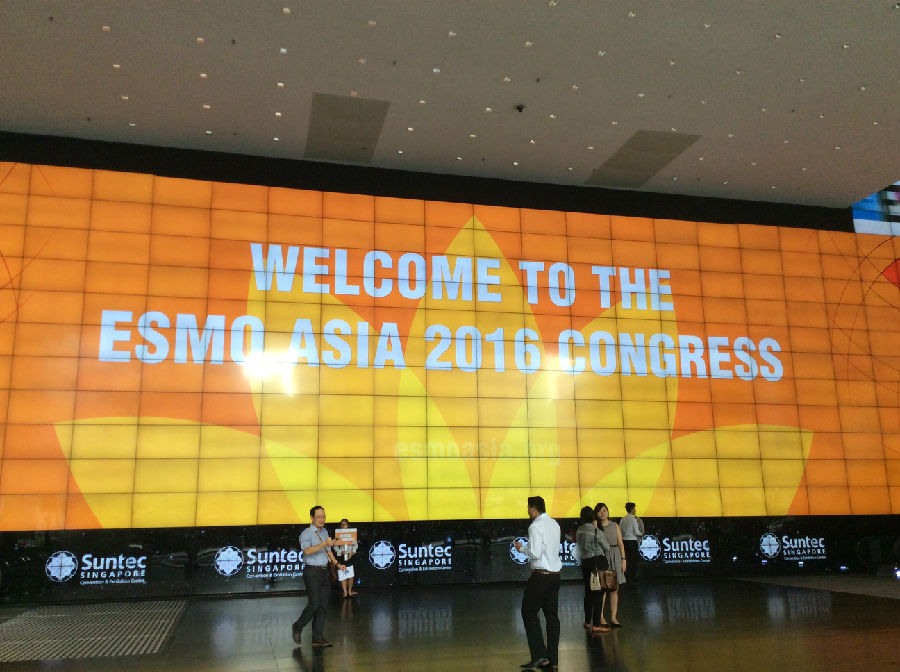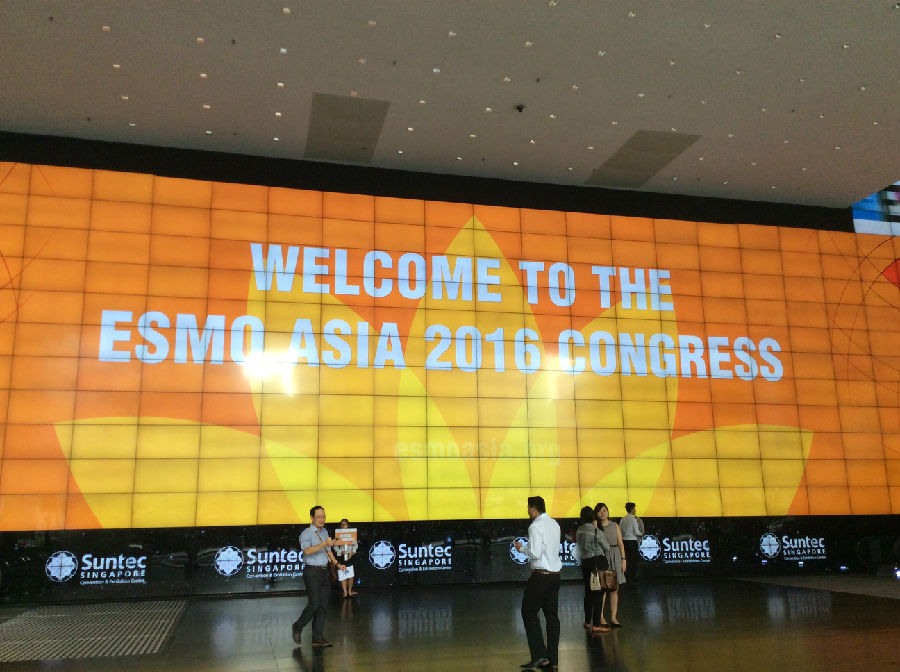 All in all, ESMO ASIA attracted more attention in Singapore, with good service and high-end equipment, all the invited attendees felt very convenient and comfortable.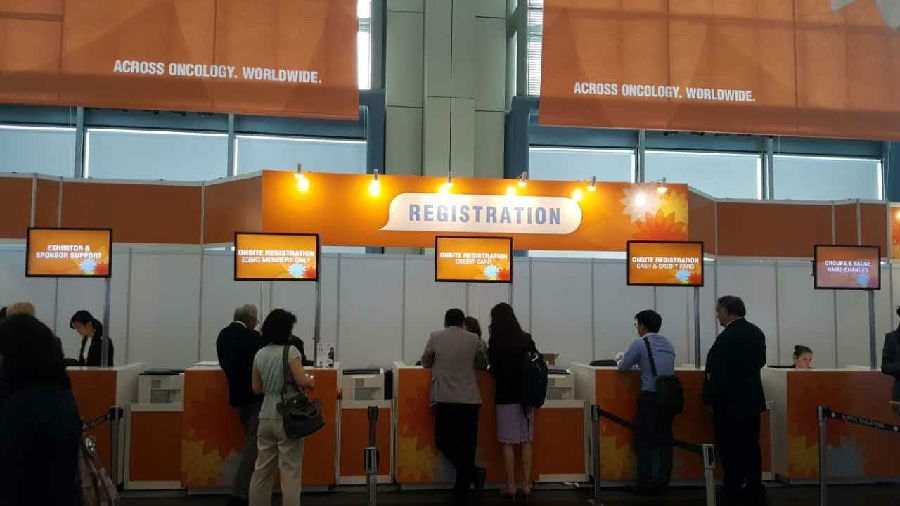 With your bar code, you could print out your ownbadge with the machine. How wonderful and easy!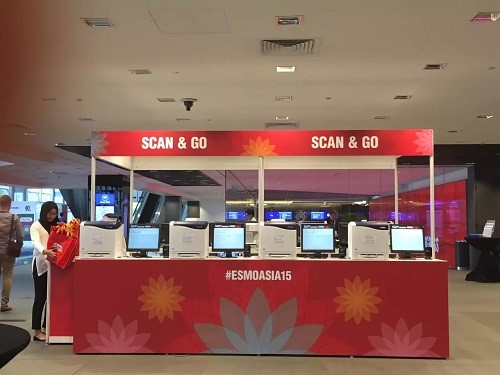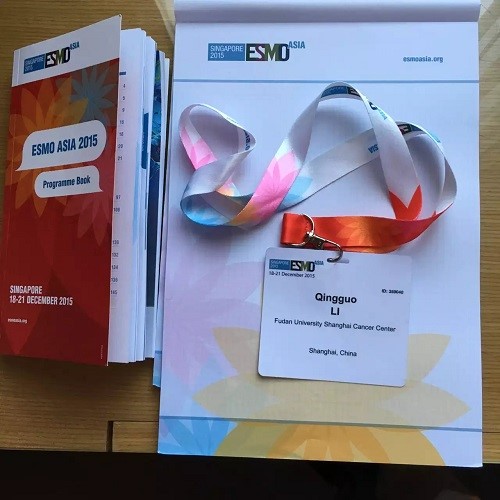 In the exhibition hall, there are more people than last year.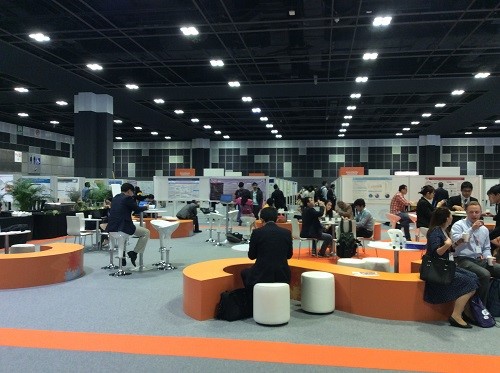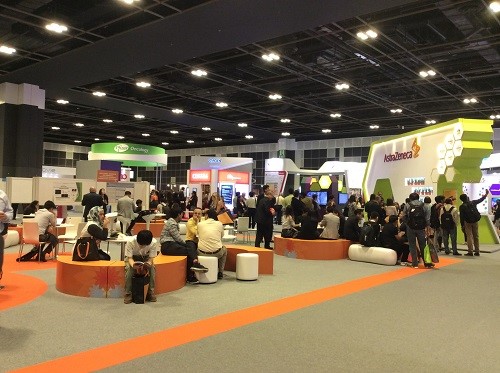 All the awardees who attended the meeting had agreat time on the congress. ESMO provides free accommodation and free registration for them as well as a travel grant. They are eager to come!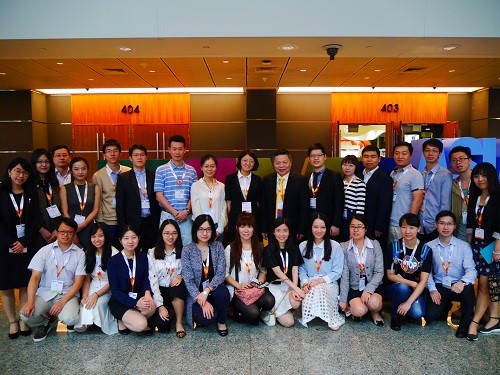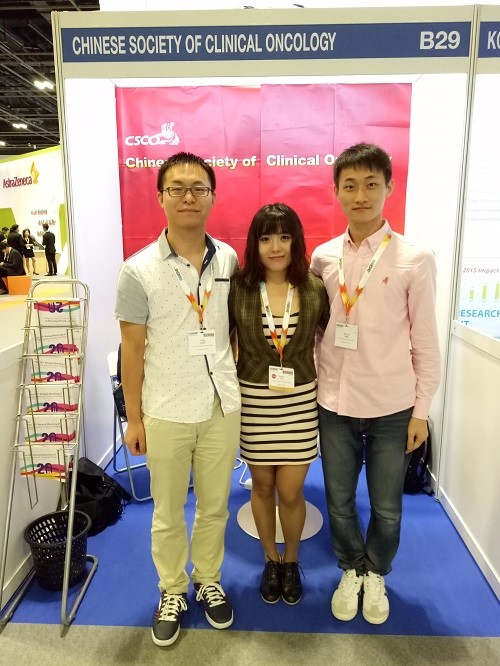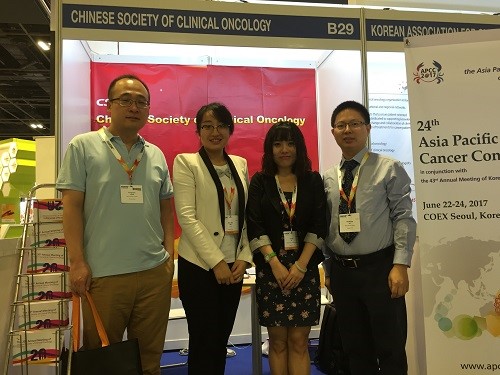 ESMO also provided a booth for CSCO to promote our own congress in 2017. Everything is quite smooth. There are many other foreign organizations like KACO, JSCO, JSMO, SSCO, ISCO, etc.
Now that this congress has completed successfully. More update studies have been presented here. Nearly 60 young Chinese doctors got travel grants from ESMO this year. There might be more travel grants next year. Pay more attention and you won't miss it.

More information, please log in http://www.esmo.org