The 3rd FACO meeting has been successfully held on 29-31st OCT 2015 at Kyoto Int
PUBLISHED:
2015-11-24
3842 total views, 1 today
This FACO conference was co-organized with the Annual Conference of JSCO. As one of the Sponsored Societies, CSCO has provided a great support to this meeting. Since FACO was founded in 2013, 37 young doctors have represented to attend the meeting in Korea. This year, 35 young doctors under 40 with master degree and PhD, selected by CSCO committee through the abstracts of Class I and II, have attended the meeting in Japan. They have broadened their horizons and achieved a further understanding toward international clinical oncology. All these laid a solid foundation for the future career development of young oncologists. Meanwhile, this would be a strong impetus to the rapid growth of CSCO's young doctors as reserve force.
It was mentioned that the next FACO Conference would be held in Xiamen on 21-25 September2016 in 10th FACO Business Meeting. Dr. Yi-long Wu expected that there would be 20,000 participants to CSCO 2016 and also mentioned that the symposiumproposal would be announced in January 2016.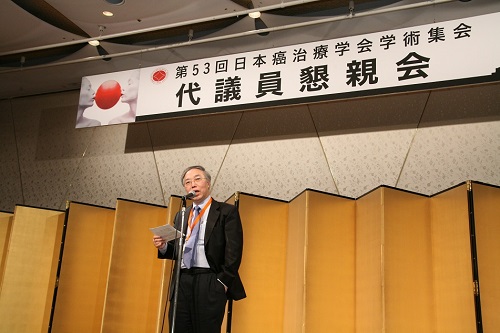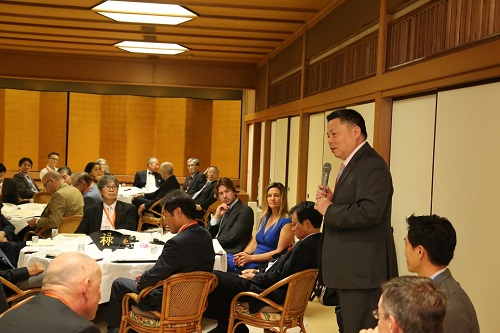 Dr. Yi-long Wu were giving speech.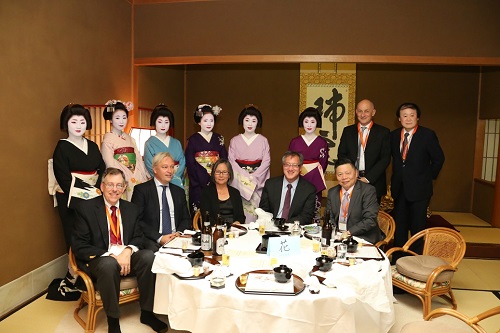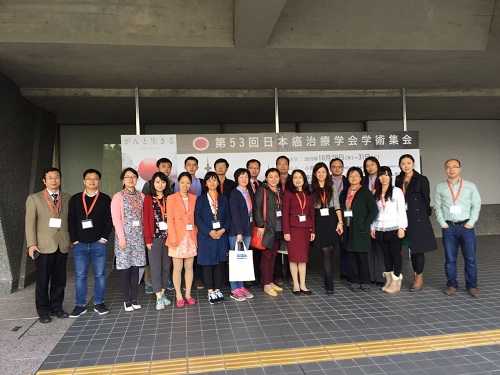 35 young doctors attended the meeting in Japan.